Adobe has made the roundtrip from Lightroom to Photoshop incredibly easy.
Step 1: In Lightroom, right click a photo and select "Edit In" then "Open as Smart Object in Photoshop".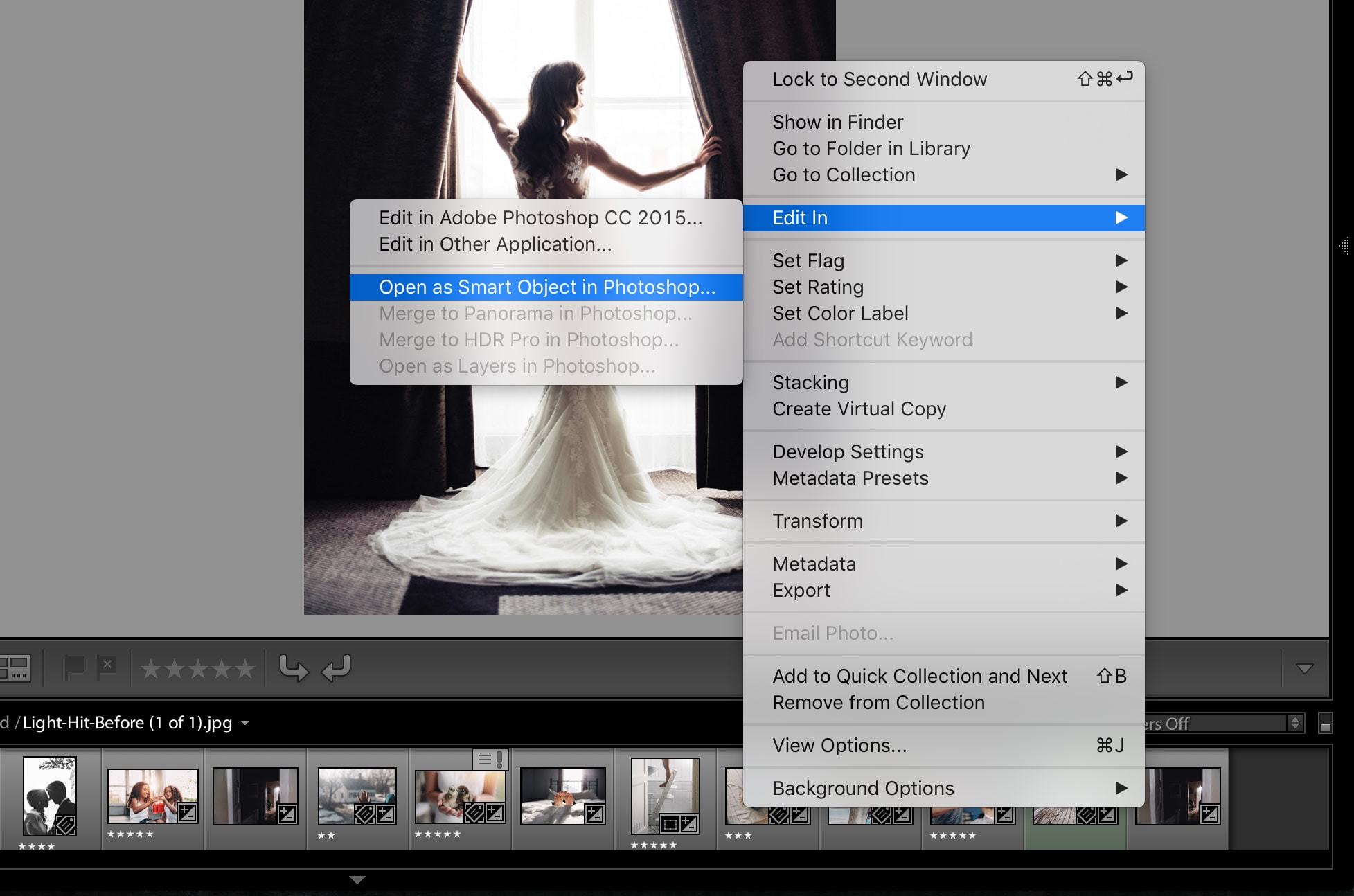 Step 2: Apply a Lens Distortions filter to your image in Photoshop, then "Save" your project.
Step 3: Head back to Lightroom, and your image will automatically update.
Lightroom to Photoshop workflow with Luminary